Our Facility
With over 9,000 square feet of outdoor play area, in three main yards (plus two smaller yards), Rover's Stay and Play has lots of running room. We also have 2,000 square feet of indoor space and the dogs always have access and freedom to go in and out as they please. Dogs do not have separate runs and they are not confined all day.
Sometimes we have dogs that require a little extra care and we have a special "quiet" room just for them. This could be a recent spay or neuter recovery (as many of our rescue dogs are), an older dog that just needs things a bit calmer, or other special needs situations.
The smaller dogs (who we fondly refer to as "the littles") have special areas. However, knowing that some "littles" think they're actually "big", we encourage compatible play groups based on temperament, not size.
Lap times and massages are always included at no extra charge!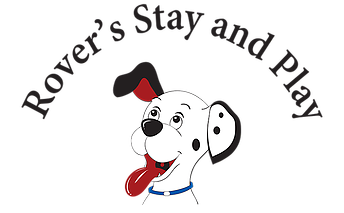 Hours
Monday-Friday - 7 a.m.-noon and 2-7 p.m.; Saturday and Sunday - 7-10 a.m. and 4-7 p.m.
Closed most major holidays to humans.
ALL DOGS MUST BE DROPPED OFF ONE HOUR PRIOR TO CLOSING PRIOR TO NAPTIME AND BEDTIME
Address: 8175 West 48th Avenue, Wheat Ridge, Colorado 80401 | Phone: 303-432-8860 | Fax: 303-432-8909