Daycare
Rover's Stay and Play offers full day and half day daycare. When your dog comes to play with us you can expect a tired and happy dog when you pick them up. Dogs play together, under supervision by humans, in groups that match their personalities. We do not separate them by size unless this is requested by you. Instead, we put them with their furry friends who have similar temperaments and play styles. Most dogs do not know if they are big or small and thrive in a group without size restrictions.
Dogs that come to day care at Rover's Stay and Play will have a mid day nap time from 12-2 p.m.* Please note that we are closed during this time to promote quiet time and sleep. When your dog runs and plays with us they get tired and need a little down time. A nap time during the day helps them to rejuvenate and allows them to take a break from the stimulation day care provides. Daycare not only provides physical activity but also mental stimulation. We don't want your dog to get too pooped to play, so just like their human friends, a break is a good thing!
*We are closed from 10 a.m. to 4 p.m. on the weekends and closed (to humans) on most major holidays.

Rates (per day)
Full day daycare: 1 dog: $32.00 | 2 dogs: $60.00 | 3 dogs: $88.00
Half day daycare: 1 dog: $17.00 | 2 dogs: $32.00 | 3 dogs: 46.00
Daycare Packages
10 full day daycare packages: 1 dog: $295.00 | 2 dogs: $540.00 | 3 dogs: 745.00
5 whole day daycare packages: 1 dog: $152.50 | 2 dogs: $280.00 | 3 dogs: 387.50
We offer a 10% discount to all Military, Fire and Police personnel.
Bathing and Nail Trimming
You are welcome to add a bath to a shorter stay or after daycare. Prices vary by weight and hair length.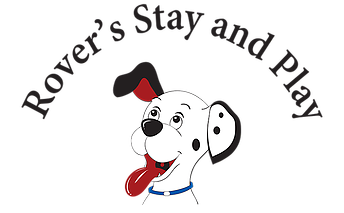 Hours
Monday-Friday - 7 a.m.-noon and 2-7 p.m.; Saturday and Sunday - 7-10 a.m. and 4-7 p.m.
Closed most major holidays to humans.
ALL DOGS MUST BE DROPPED OFF ONE HOUR PRIOR TO CLOSING PRIOR TO NAPTIME AND BEDTIME
Address: 8175 West 48th Avenue, Wheat Ridge, Colorado 80401 | Phone: 303-432-8860 | Fax: 303-432-8909