Boarding
Does your pup need (or want) to come for a sleepover? We love having your dog board with us! When your best friend stays at Rover's Stay and Play there's nothing you need to bring (unless your dog requires medication). We have cots and blankets, food* and treats. We use stainless steel bowls that are washed and disinfected after each use so we won't need yours. Every furry friend gets a bedtime treat and their own personal space for sleeping, however, siblings can sleep together. Another bonus of overnights with Rover's Stay and Play is that daycare is included at no extra cost.
Many of our furry friends take medication. We are happy to administer medications to your dog, on their set schedule, at NO ADDITIONAL COST. Please make sure all medication is in the original container from the veterinarian with the instructions clearly marked.
Except for eating and sleeping, your dog will play all day under the supervision of humans. Our main objectives are to keep your dog safe and happy.
*You are welcome to bring your own food if you prefer.

Rates (per night)
1 dog: $40.00 | 2 dogs: $70.00 | 3 dogs: $96.00
We offer a 10% discount to all Military, Fire and Police personnel.

Bathing and Nail Trimming
You are welcome to add a bath to a shorter stay or after day care. Prices vary by weight and hair length.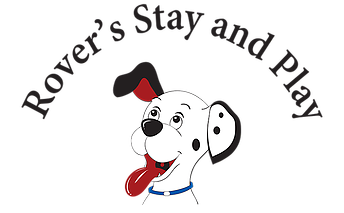 Hours
Monday-Friday - 7 a.m.-noon and 2-7 p.m.; Saturday and Sunday - 7-10 a.m. and 4-7 p.m.
Closed most major holidays to humans.
ALL DOGS MUST BE DROPPED OFF ONE HOUR PRIOR TO CLOSING PRIOR TO NAPTIME AND BEDTIME
Address: 8175 West 48th Avenue, Wheat Ridge, Colorado 80401 | Phone: 303-432-8860 | Fax: 303-432-8909